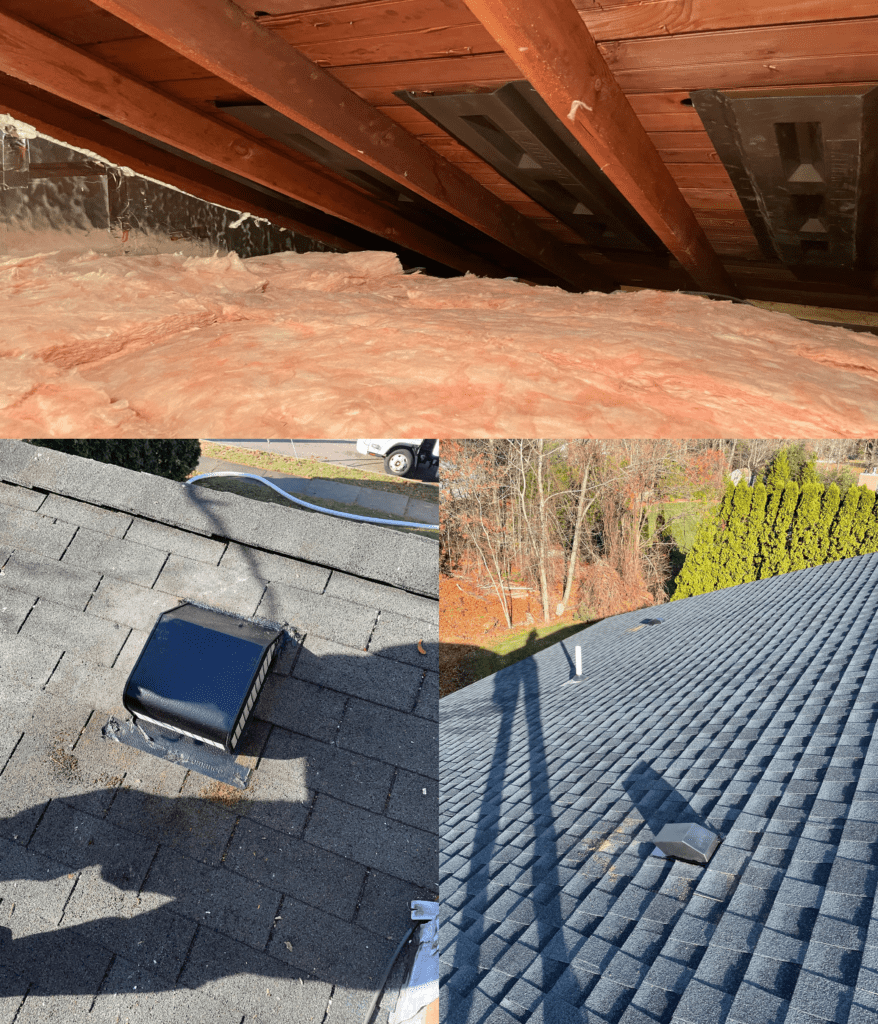 Professional Air Ventilation Installation
For all kinds of Air Ventilation Installation Services, it's very important to hire a professional and well-experienced team to get the best outputs. WeatherTek Insulation LLC offers the best services that cater to all your home improvement and efficiency needs. Our whole team is committed to providing top quality air ventilation services for all our clients. We have expertise in a broad range of insulation services through operative and cost-effective strategies to improve your home's overall health and comfort. It also helps to minimize energy expenses in the long term. Ventilation is very important for energy conservation, avoiding moisture issues, and protecting the health and comfort of your home. For more information, call us today and make an appointment. Our highly qualified team will give you a quick estimate through a thorough inspection of your home. Don't worry at all because we are always here to provide you with complete peace of mind.
What Is Air Ventilation and Why Do You Need Air Ventilation Installation?
It's critical to first get a clear understanding of what "ventilation" means. Ventilation is the technique of purposely supplying clean air to an area while removing stale air. Air conditioning, air curtains, air recirculation, and air infiltration are just a few examples of the different ventilation methods that can be used.
Commercial and industrial buildings need ventilation in particular to control indoor air quality via dilution and displacement of indoor contaminants. Temperature, humidity, and airflow can all be controlled via ventilation.
Benefits of Installing Ventilation Systems by Our Air Ventilation Installation Company
Improved ventilation is one of the major benefits of having a new ventilation system installed by one of our professional air ventilation installer in RI. With the installation of these systems, we will assist in making your building's heating and cooling systems operate more effectively, which will ultimately result in lower energy costs and a smaller carbon impact for your company.
Moreover, an efficient ventilation system will assist in removing a buildup of pollutants, bacteria, moisture and unpleasant smells.
Here are a few major benefits of good ventilation systems:
Controls Impurities
Air regulation
Stop Condensation
Lowers Temperatures
Health Benefits
Why Hire Our Air Ventilation Installation Service?
WeatherTek is dedicated to offering top-notch, energy-based products and services that gives our clients outstanding value and minimal fuel usage.
Our air ventilation installation services provide commercial kitchens, workspaces, offices, shops, factories, and residential properties in Rhode Island with ventilation servicing, installation, and repair solutions. Our goal is to make your working environment better.
All of our ventilation and extraction services are performed by skilled engineers that have extensive experience in the industry in the industry and deliver services through best practices and standards.
Contact Our Air Ventilation Installation Service Today
Are you looking to hire the best ventilation installation services in Rhode Island? Get in touch with our team today and discuss your requirements. We will make sure to provide you quality services that you deserve.
Diam et habitasse tortor cras donec urna eget dolor in turpis venenatis eget pulvinar ipsum quisque.
Gravida vulputate aliquet tempor site sed quam pretium non urna sed etid aene haretra adipiscing adipiscing gravida vulputate elemen aliquet eget senectus siteque sed quam pretium Diam et habitasse tortor cras donec.