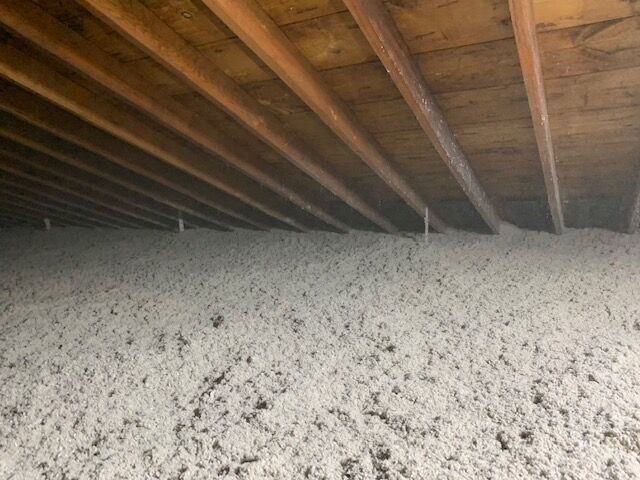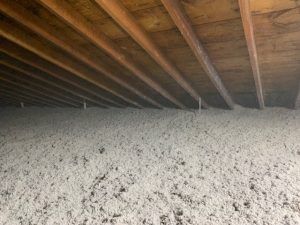 Home sealing and insulation can reduce your annual energy costs by up to 10% while increasing the comfort of your house in both the wintertime and the summers. Checking your attic to see if you need to get more insulation and likely some air sealing is the first step. However, hiring a skilled insulation contractor or a air sealing contractor for attic to complete the work for you is often regarded as the best method for obtaining satisfying results.
Prior research will enable you to select the best insulating company for your project if you are ready to have insulation installed in your home or attic. Looking for insulation contractor for attic with excellent online reviews or ratings is among the quickest research you can conduct.
However you need to understand insulation is a project that should last several years before needing maintenance or replacements, which is why you need to ensure that the contractor or insulating company you hire has the necessary qualification, experience and an resources to complete an efficient job. Efficient insulation can help save thousands of dollars each year in energy bill. Therefore, a professional job is more like an investment that had rate of return. The same turn into a loss If the insulation is not adequate with air leaks in the insulation, it will increase you energy bills ore need another insulation job to fix the issues, which usually ends up costing more than the original project.
Some other factors to look for in an insulation air-sealing contractor for attic include:
Choosing accompany that makes only necessary repairs.
A company that has exposure in several insulation types
A company that has professional experience in several insulation projects
Adequate credentials, including appropriate training and safety certifications
Before calling a contractor, it is good to be ready with a bit of information about the project.
Existing sealing efficiency
According to Energy.gov, if your home is not correctly air sealed, you might be wasting up to 30% of the energy you pay every year to air leaks. Complete energy audits performed by certified professionals will highlight the issues and the size of any individual leaks in your house. Leaks frequently occur in the basements, attic, main floors, roof, or ceilings of a home. Without a qualified audit, it is impossible to tell for sure where or how big the leaks are. There is no point in insulating unless you have conducted assessments.
Areas that need sealing
Not every room in a house should be insulated. However, knowing exactly where insulation is installed in your home will help you create a blueprint for the efficient upgrade. Examine each aspect of your home to determine which areas require insulation. Home performance specialists can give you advice on the most effective course of action.
Existing sealant type
The kind of insulation your home currently has inside is yet another important detail. Fiberglass, rock and mineral wool, cellulose, foam, reflective, and radiant barriers are examples of popular varieties. The simplest way to determine the type of insulation that has already been put in place is to go to an area of the house where it is visible and easy to see. The attic is frequently the simplest room to inspect and cross this off your list.
Your budget for the project
When performing an energy-efficiency upgrade, you can start by sealing air leaks, so plan on funding a two-part job. Remember that your investment in insulation will pay for itself shortly. In rare circumstances, the payback can occur within a year. Upgrades to insulation can save enough energy, even in the newest homes, that you will notice them on your first utility bills following.
Should I remove old attic insulation before adding new?
Old attic insulation will collapse with time, so we need to replace it or, in some situations, remove the attic insulation from contractor for attic. The attic floor studs will be the first thing you notice if it has been a long time since the attic was insulated. Therefore, even though the previous insulation still has a certain R-value, this is a sign that the attic needs more insulation by contractor for attic.
Is it required to remove the outdated attic insulation in this case? Not necessarily, however old fiberglass attic is more likely to develop mold and draw pests. You can avoid having the attic insulation removed if there are no symptoms of insect or rodent infestation, water damage, or either.
However, you should get attic insulation removed if you notice a significant amount of dust around your home's air ducts or you notice air coming into house through attic. Similarly, you should get attic insulation removed from contractor for attic if you are worried about the purity of the air. The attic floor should then be sealed before fresh attic insulation is put in. Alternatively, this can be achieved by adding attic insulation over existing attic insulation.
Attic insulation
What to use to air seal an attic
If you are looking for Indoor air sealing services team in Coventry, WeatherTek Insulation can help you in several ways. If you are wondering how to find attic air leaks or what to use to air seal an attic WeatherTek offers top-of-the-line insulation solutions with high R-rating and competitive rates.
In conclusion, it is imperative to identify the capabilities of a contractor for attic, to turn your attic sealing project into a profitable investment.